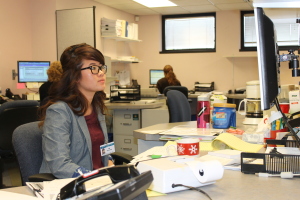 Family Health Care supports the development and advancement of professional careers. Our facilities have accommodated a variety of students from many disciplines by providing unpaid clinical and non clinical experiences in order to fulfill educational, personal, and career development rotations and assignments.
It is our philosophy and intent to continue to teach for the benefit of receiving a valuable service of student participation in projects and other work assignments, as well as the potential recruitment of future long-term employees.
Students can expect to gain knowledge of community health services, self-confidence as a professional, and an appreciation of the diverse cultures of the patients served.
If you are seeking a rewarding experience, please apply for one of our internships, or complete the Student/Volunteer Application for more information.