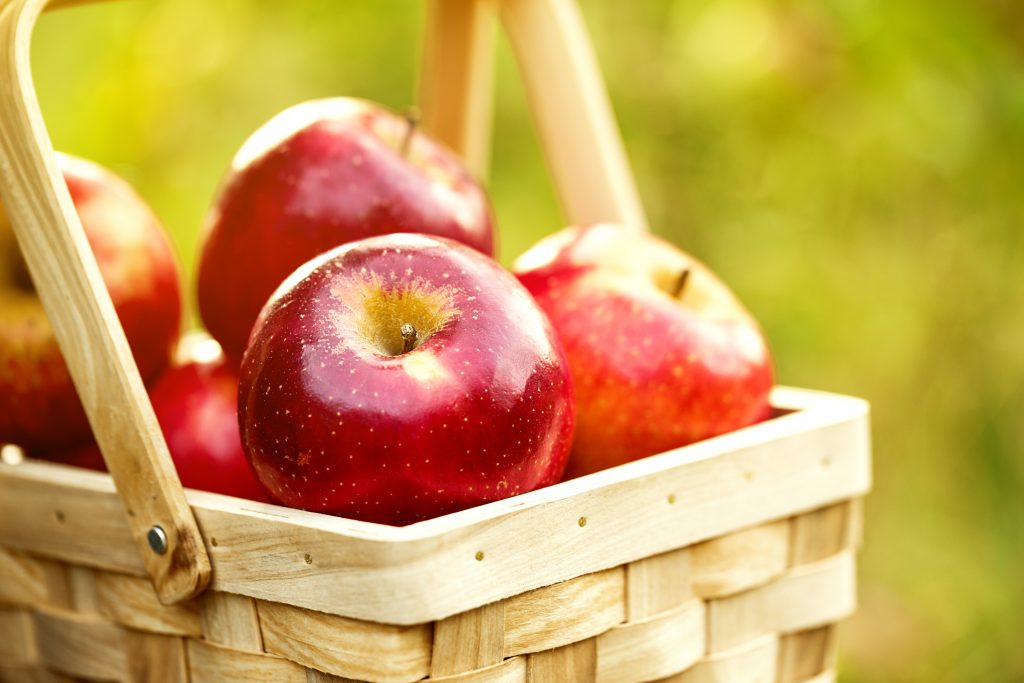 An apple a day might not keep the doctor away but it is a good start at setting up healthy eating habits. If your family is like mine eating healthy can seem overwhelming at times. Between going to work, school, sports practices and after school activities family dinner can get pushed aside. Add to it the cost of fresh fruits and vegetables and sometimes it just seems easier to go through the drive through and worry about it tomorrow. With spring right around the corner, now is a good time to rethink our eating habits and commit to making some changes. Consider making small changes that could have a significant impact on your families overall health. Keep reading for some helpful hints to save money and great links for recipes and meal ideas that kids will love.
Healthy eating habits set our kids up for long term success. Childhood obesity is a major health issue that increases the risk for depression, high cholesterol, high blood pressure, diabetes, fatty liver, sleep apnea and more. However, it is not just overweight children who need to eat a healthy, well-rounded diet. All children, regardless of body type or size, benefit from good eating habits. It doesn't have to be overwhelming or difficult to make meaningful changes. You can start with small steps to improve your family's eating habits. For example, you can cut down on portion sizes, drink less juice and soda pop, and eat more fruits and vegetables.
Children should have at least five servings of fruits and vegetables per day. This may seem overwhelming at first, but it doesn't have to be. To make it easier, consider a serving to be about ½ of a cup or a small apple. Offer cut up fruit or vegetables as snacks to increase daily intake. Consider cutting up broccoli, cauliflower, carrots or peppers and offering them with a yogurt or ranch dip after school and while preparing dinner. If your children love spaghetti get creative with the vegetables that you add into the sauce. I have found a handful of spinach, green peppers, and mushrooms go well in most sauces. Even macaroni and cheese is better with broccoli mixed through it! In the summer people with a Bridge or Yes card can use it at Family Fare or most farmers markets to double up the benefits when buying fruits and vegetables.
One of the easiest and most important changes you can make is to cut down on serving sizes.  Overall, serving sizes have more than tripled in the last thirty years for adults and children. When serving meals from the stove or countertop pay attention to the serving size each person is getting. Have everyone wait to get seconds until the last person at the table is done eating. This will allow time for children to feel full and will reduce overeating.  I am not saying they cannot have seconds, but if they have to wait before refilling their plate studies have shown that most people will consume fewer calories per meal. If your young child is routinely eating more at a meal than the adults you may want to have a discussion with your family health care provider to see if there may be a medical cause or to help you set goals for how much your child should eat.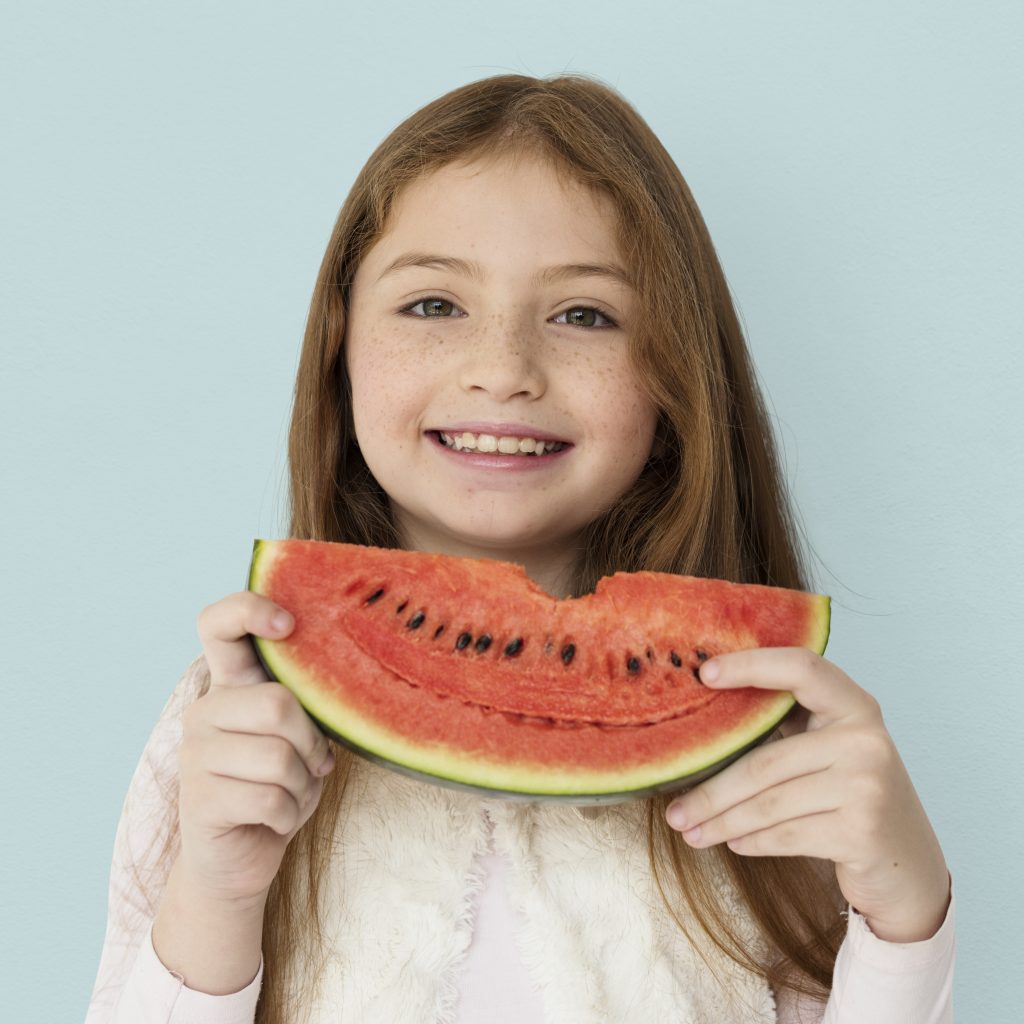 Strategies to prevent obesity in children:
Provide smaller portion sizes
Let your child drink no more than one small cup
of juice, low sugar sports drink, or soda pop a day.
Have your child drink water when he or she is
thirsty.
Offer more fruits and vegetables at meals and
snacks.
Eat as a family as often as possible. Keep
family meals fun and positive.
Make exercise a part of your family's daily
life. Encourage your child to be active for at least one hour every day.
Give every family member daily, weekly, and
monthly chores, such as housecleaning, weeding the garden or washing the car.
Let your child older than two years of age watch
television or play video games for no more than two hours each day. This
includes cell phone time at home for teenagers!
Children under the age of two should not be
exposed to any screen time as it interferes with healthy sleep-wake cycles and may
harm brain development.
Eat a balanced breakfast daily.
Decrease snacks after dinner. Offer fruits, vegetables, and protein if
something is needed.
Do not eat in front of the television or while
looking at a tablet, computer or smartphone.
Eliminate television in the room where a child
sleeps.
Limit eating out. Though it is convenient and
may seem cheaper than cooking at home, there are many easy, quick recipes that
can save you time and money as well as improve your family's health.
Ensure adequate sleep.
Partner with your health care provider to monitor your
child's weight and to discuss their eating habits. By making small changes now, we can work
together to avoid serious health problems like diabetes, heart disease and
depression.
Recipes
Black Bean Tacos
1 can black beans rinsed and drained
1 can diced tomatoes (any type or Rotel if you like a bit spicier)
1 can corn, drained
1 packet taco seasoning mix
Mix the above and heat up. Serve on flour tortillas or taco shells. Top with lettuce, cheese, salsa.
*Can easily add in 1 pound cooked ground beef, left over rice or cut up cooked chicken
Simple Goulash
1 pound hamburger browned (with onion if you want)
1 cup of elbow noodles (8 oz dry weight) cooked and drained
1 can tomato soup.
Mix together and heat through. Add in peas, beans, mixed vegetables or just serve plain.
Chicken Noodle Soup
1-2 cups cooked chicken (or canned chicken)
1 diced onion
1 cup cut up carrots
8 cups (2 quarts) water w 8 cubes chicken bullion/soup base or 8 cups chicken broth
8 oz egg noodles
1 packet country gravy mix stirred into 1 cup of water
Put onions and carrots in the pan with the water/broth and bring to a boil. Add in the country gravy/water mix, and egg noodles and chicken. Boil for 6-8 minutes until the noodles are tender.
About the Author