Pharmacy Walk-In Sites
Our pharmacies in Baldwin, Grant and White Cloud will host scheduled days for walk-in COVID-19 vaccinations. For more information contact the pharmacy nearest you by visiting our locations page.
Please print and complete the following form and bring it with you:
Authorization for Pharmacy COVID-19 Vaccination
Scheduling a COVID-19 Vaccination
As vaccine supplies are limited, we ask that patients please be patient as there could be a delay in scheduling appointments.
Other Vaccine Locations
Mid-Michigan District Health Department
District Health Department
Vaccinate West Michigan
Who is Family Health Care Vaccinating?
We are currently providing vaccinations for those 18 years and older.
For children ages 5 to 17, please visit dhd10.org/covid-19-vaccine
Frequently Asked Questions
Do I need to wear a mask and avoid close contact with others if I have received two doses of the vaccine?
Yes. While experts learn more about the protection that COVID-19 vaccines provide under real- life conditions, it will be important for everyone to continue using all the tools available to us to help stop this pandemic, like covering your mouth and nose with a mask, washing hands often, and staying at least 6 feet away from others.
Can the COVID-19 vaccine make me sick with COVID-19?
No. None of the vaccines contain the live virus that causes COVID-19 so a COVID-19 vaccine cannot make you sick with COVID-19.
Will the COVID-19 vaccination protect me from getting sick with COVID-19?
Yes. COVID-19 vaccination works by teaching your immune system how to recognize and fight the virus that causes COVID-19, and this protects you from getting sick with COVID-19.
Is the COVID-19 vaccine safe?
The U.S. Food and Drug Administration (FDA) has granted Emergency Use Authorizations (EUA) for two COVID-19 vaccines which have been shown to be safe and effective as determined by data from the manufacturers and findings from large clinical trials. These data demonstrate that the known and potential benefits of this vaccine outweigh the known and potential harms of becoming infected with the coronavirus disease 2019 (COVID 19).
Additional Resources
CDC.gov COVID-19 Vaccines
VaccinateWestMI.com
Patient Vaccination Packet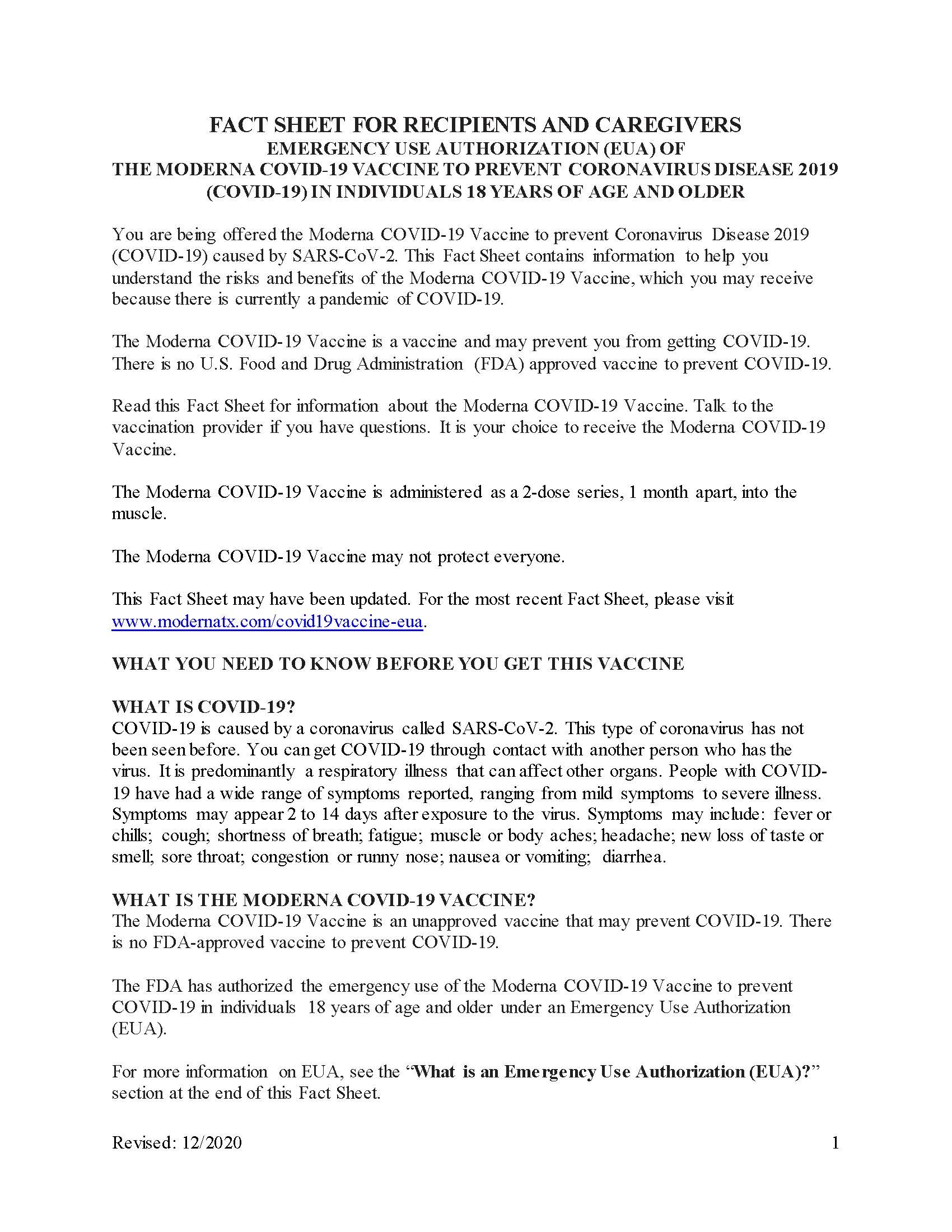 (ENGLISH) COVID-19 Emergency Use Authorization Form (EUA)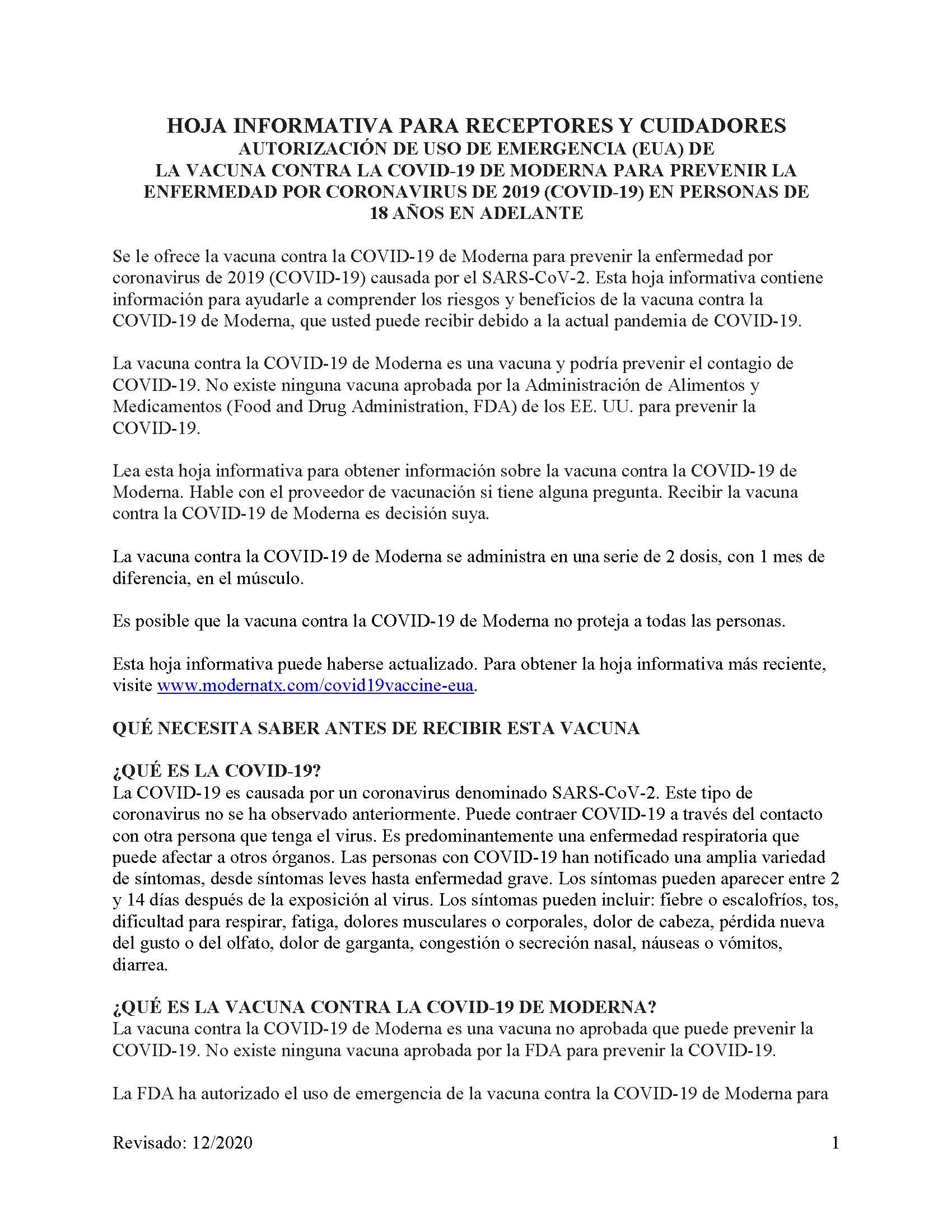 (SPANISH) COVID-19 Emergency Use Authorization Form (EUA)