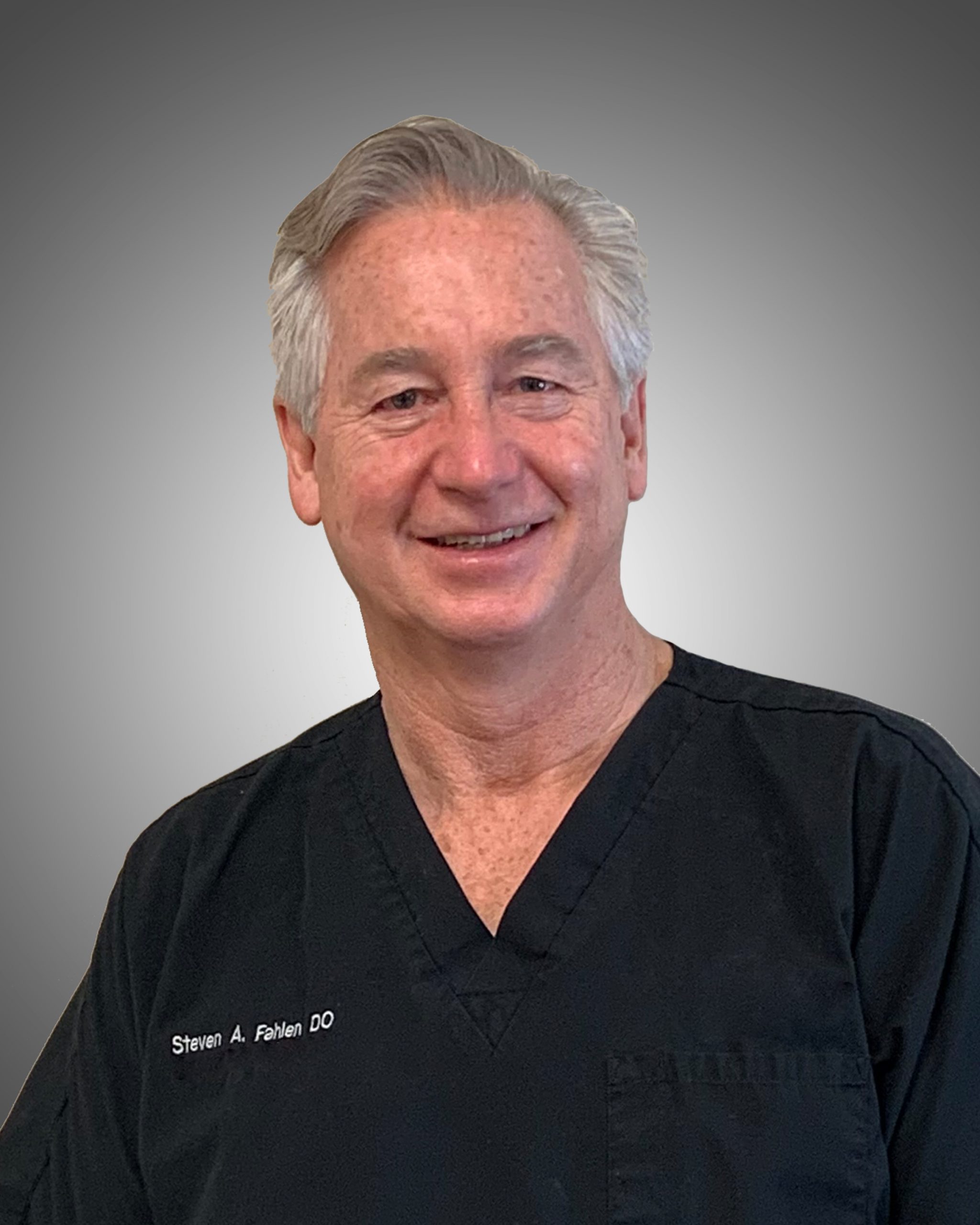 Steven Fahlen
About Me
I chose to become a doctor in junior high school. I would get hurt frequently and go to the emergency room, where the doctors would always "fix me up." I enjoy treating people who are hurting, and I do whatever I can to help them medically.
Professional Background
I completed my Doctor of Osteopathy at Michigan State University School of Medicine and my internship at Metropolitan Hospital in Grand Rapids, MI. My residency was at Spectrum Health Butterworth Hospital in Grand Rapids, MI. 
I tell my patients to take care of themselves because this is the only body they have, and they are going to want to enjoy a long life. I will do my best to keep them healthy.
Life Outside of the Practice
I enjoy participating in sports, including hockey, flag football, and snowboarding. I also love the water and spend my time SCUBA diving and waterskiing. I have five children and 14 grandchildren which I enjoy spending time with.