Another Tooth Champion In Town
FOR IMMEDIATE RELEASE 
October 27, 2016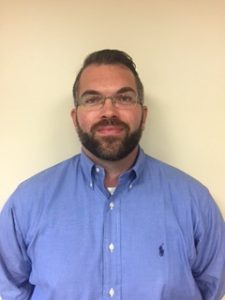 BALDWIN, Michigan –  Family Health Care (FHC) is pleased to announce the addition of Andrew Mintzer, DDS to its staff of quality health care providers in Cadillac.
Dr. Mintzer joined the FHC health care team in October. He will be providing comprehensive dental services alongside Mark Rajewski, DDS. Dr. Mintzer received his Bachelor of Science degree from the University of Michigan and then his Doctor of Dental Surgery from the University of Detroit Mercy School of Dentistry.
He moved to the Cadillac area from West Bloomfield, Michigan and is very happy to be in West Central Michigan and eager to explore the natural beauty and abundant outdoor activities the area offers. He looks forward to providing comprehensive dental care and treatment plans tailored to each patient's specific needs.
To inquire about a dental appointment, contact the Family Health Care office in Cadillac at (231) 876-6505.
Family Health Care is a member of the nation's Federally Qualified Health Centers, providing primary health care services for more than 24 million people in over 9,000 locations across America, in both rural and urban areas. FQHCs play a crucial role in the nation's health care system, providing affordable health care services for 1 in every 14 Americans.  FQHC's keep overall health care costs down, improve the health of those served and generate economic opportunities in the community by providing jobs.  FQHCs provide training for upcoming professionals while promoting business activity for the future.  For more information visit the Family Health Care website at www.familyhealthcare.org
###
About Family Health Care:
Family Health Care (FHC), is non-profit 501(c)(3) organization established in 1967, as one of the first community health centers in the U.S. to develop a "one-stop-multiple services" concept for health care services for all. FHC offers family medicine, pediatric and, internal medicine, Comprehensive dental service, full service Pharmacies, laboratory, x-ray, behavioral health care, therapy services, health education, and school-based programing.  Centers are located in Baldwin, Cadillac, Grant, McBain and White Cloud. Our team is composed of diverse and passionate individuals who want to make a positive impact in the communities we serve. For more information, visit www.familyhealthcare.org.