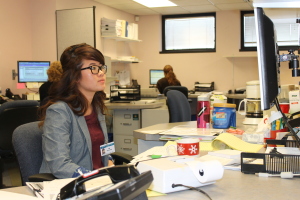 Family Health Care supports the development and advancement of professional careers. Our facilities have accommodated a variety of students from many disciplines by providing unpaid clinical and non-clinical experiences to fulfill educational, personal, and career development rotations and assignments.
It is our philosophy and intent to continue to teach for the benefit of receiving a valuable service of student participation in projects and other work assignments, as well as the potential recruitment of future long-term employees.
Students can expect to gain knowledge of community health services, self-confidence as a professional, and an appreciation of the diverse cultures of the patients served.
Currently, we offer student experiences for:
Dental Assistant Students


Ferris State University Pharmacy

Ferris State University Dental

Hygiene
University of Michigan

School of Dentistry
If you are seeking a rewarding experience in one of these areas, please call (231) 745-0433.