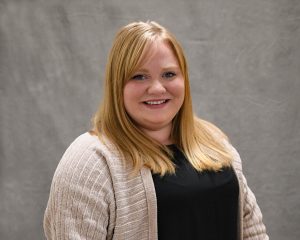 Leah Bethel, AGNP-C, has joined Family Health Care as an adult-gerontology family nurse practitioner. She will see patients at the Family Health Care clinic at 11 N. Maple St. in Grant.
Bethel earned her nurse practitioner degree from Vanderbilt University School of Nursing in Nashville, Tennessee. Her undergraduate studies were completed at Central Michigan University.
A native of Newaygo County, Bethel is following in her mother's footsteps as a nurse.
"I admired the unwavering care and compassion my mother gave to her patients," said Bethel. "As a health care provider, I'll model my mother's behavior so I may give my own patients the tools and resources they need to help them accomplish their goals and ensure they are on the path towards optimal health."
Bethel will meet, diagnose and treat patients for a wide variety of common and chronic conditions and ailments. Her clinical interests include aging and dementia, wound care, mental wellness, and pulmonary medicine.
"Leah has a passion for rural health care," said Pam Hawley, site facility manager for the Grant clinic. "Her positive attitude and cheerful demeanor is a great addition to our team of clinicians who work tirelessly to provide the best possible health outcomes for our patients."
Bethel will treat adult and geriatric patients. To schedule an appointment, call (231) 834-0444.
Media Contact:
Alan Neushwander
Director, External & Internal Relations
(231) 745-0433
aneushwander@familyhealthcare.org