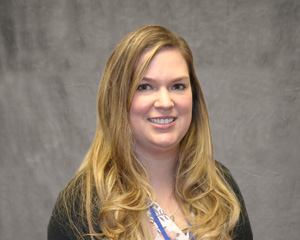 Becky Porter
About Me
I knew that I wanted to work in a profession that allowed me to influence others' lives positively from a young age—practicing as a Family Nurse Practitioner has made this possible. I love connecting with and empowering patients. I view the patient/provider relationship as a partnership or a team. Together we will determine what is needed to reach long-term and short-term goals. I enjoy caring for all age groups, from newborns to end of life.
Professional Background
I graduated with my Associates in Nursing in 2011. I completed my Bachelors of Nursing through Kaplan University in 2013. During that time, I worked in geriatrics, ICU/critical care, and maternity as a Registered Nurse. Although these were very fulfilling careers, my interest in becoming a family nurse practitioner was high. I was accepted to Michigan State University College of Nursing in 2014 and graduated with my Master's degree in 2017. I became licensed as a Family Nurse Practitioner shortly after. 
Sometimes, medicine is incredibly frustrating, scary, and complex. We are here for you. We are in this together. Hang in there. You're health/wellness is important too.
Life Outside of the Practice
When I am not working, I enjoy spending time with my family. We enjoy being outside and camping during the summer.