New Physician Welcomed in Cadillac
FOR IMMEDIATE RELEASE
August 8, 2016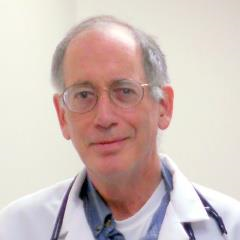 BALDWIN, Michigan – Family Health Care is pleased to announce the arrival of Dr. Jonathan Levi, MD, who joined the Cadillac office on July 25th. Dr. Levi is a board certified Internal Medicine Physician who attended Columbia University where he received his undergraduate degree, and then went on to receive his Medical Degree from New York University School of Medicine.
Dr. Levi has resided in Michigan for thirty years. He is moving to Cadillac from the Detroit area and brings a wealth of experience in medicine. His patients describe him as a caring physician who listens and delivers quality medical care. He's looking forward to relocating with his wife to the Cadillac area and becoming an active member of the community. For more information on setting up an appointment or becoming a patient of the health center, contact the center at 775-6521.
Family Health Care is a member of the nation's Federally Qualified Health Centers, providing primary health care services for more than 24 million people in over 9,000 locations across America, in both rural and urban areas. FQHCs play a crucial role in the nation's health care system, providing affordable health care services for 1 in every 14 Americans. FQHC's keep overall health care costs down, improve the health of those served and generate economic opportunities in the community by providing jobs. FQHCs provide training for upcoming professionals while promoting business activity for the future. For more information visit the Family Health Care website at www.familyhealthcare.org
About Family Health Care:
Family Health Care (FHC), is non-profit 501(c)(3) organization established in 1967, as one of the first community health centers in the U.S. to develop a "one-stop-multiple services" concept for health care services for all. FHC offers family medicine, pediatric and, internal medicine, Comprehensive dental service, full service Pharmacies, laboratory, x-ray, behavioral health care, therapy services, health education, and school-based programing. Centers are located in Baldwin, Cadillac, Grant, McBain and White Cloud. Our team is composed of diverse and passionate individuals who want to make a positive impact in the communities we serve. For more information, visit www.familyhealthcare.org.
###