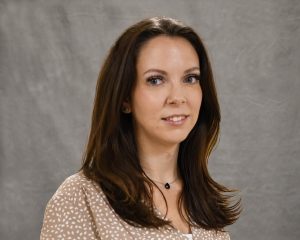 Samantha Lopez, FNP-C, has joined Family Health Care as a family nurse practitioner. She will see patients of all ages at the Family Health Care clinic at 1615 Michigan Avenue in Baldwin.
Lopez earned her nurse practitioner degree from Chamberlain University in Illinois. Her clinical interests include preventative health, patient education, and acute/chronic disease management.
"I want to inspire hope and contribute to the health and well-being of patients by providing the best care possible," said Lopez.
Lopez joins a team of providers in Baldwin that focuses on providing affordable, high-quality, integrated, and comprehensive health care services that are accessible to everyone.
"Samantha's friendly and caring personality fits in well at Family Health Care," said Julie Tatko, chief executive officer. "We are thrilled to have her on our team and watch her grow as she begins this new chapter in her health care career."
Lopez treats patients from newborn to geriatric and is currently accepting new patients. To schedule an appointment, call (231) 745-4624.
Media Contact:
Alan Neushwander
Director, External & Internal Relations
(231) 745-0433
aneushwander@familyhealthcare.org