Know the Risks of Over the Counter Medications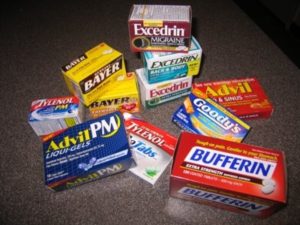 BALDWIN, Michigan –  Every day millions of people use over-the-counter (OTC) medications for relief from such things as headaches, coughs, colds and many other health concerns. Even though these products are widely available and easy to use, it's important to note that these medications do have risks if used incorrectly.
Family Health Care's pharmacists are medication experts with years of experience and advanced training regarding the interactions of OTC medications with prescription medications and how they can work together to improve your health. They can help you learn how to take your medications properly and the possible dangers of the medicines you take.
More